HIGHWAY DRIVING LESSONS
Highway driving lessons for refresher driver. TLC driver to gain confidence on the highway. Changing lanes, enter or exit from the highway. Stay in the right lane. City driving tour for NYC Tlc driver.
For highway driving lessons you must have a valid driving license. You must have a good amount of driving experience. To take highway driving lesson with us then book at least 45 minutes local lessons first. If you have good steering control, smooth braking, better observation then we will give you highway lessons. Otherwise you have to practice locally more.
I am a New York city TLC or Uber driver. Do you have any package for me ?
Already have a TLC license and am planning to drive Yellow taxi, Uber or Lyft. But I do not know where to start. We can help you with that. Our driver can give you tips on how to avoid traffic or how to make more money.
To drive in the Manhattan, you have to know all the avenues and streets. You should have clear ideas about avenues and street directions. Like if you have a passenger going uptown and you are on the east side, then you should take 1st Ave or 3rd Avenue.
Also you have to know how to cross the central park from east side to west side or west side to east side. How to get on FDR drive or west side highway. If you get an airport passenger, then should know which tunnel or bridge you have to take. Let's say you picked up the passenger from 5th ave and 27th street. From there to Laguardia or JFK airport, you should take the midtown tunnel.
In addition you should know how to get on the highways. changing lanes and maintaining  the speed limit. Take the exit or go from one highway to another highway. How to use the GPS or Google maps.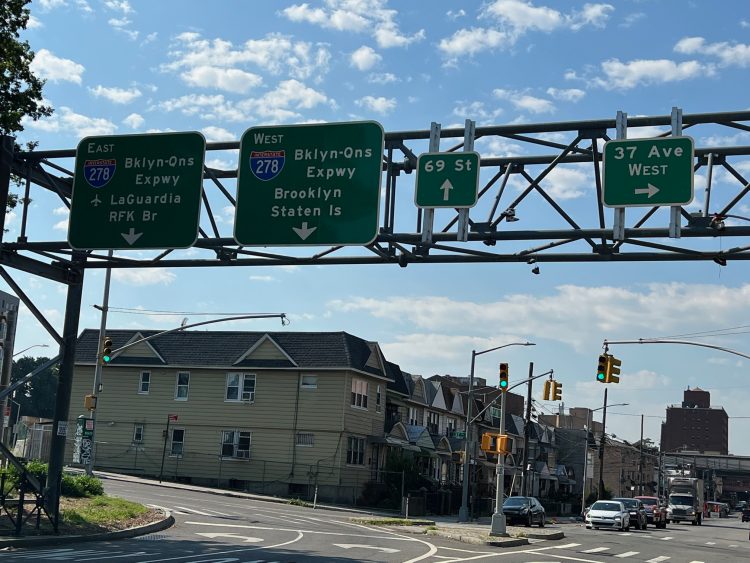 What is the difference between driving in the city and highway driving ?
City driving :
You have to focus on your speed. most of the city area 25 mile per hour. school or hospital area 15-20 mile per hour. while making right or left turn spped should be 5-7 mile per hour.
Frequently braking. Every stop sign, red light need to use full brake.
More acceleration
In city you will see lot of car double parking, you have to be careful about pedestrian. Delivery truck, school bus and yellow taxi or uber driver, bicyclists .
Highway driving :
Highway is higher speed. usually you have to maintain speed between 50 to 65 mile per hour.
Less acceleration
Less braking
No red light, stop sign or pedestrian .
Lesson will be given only if have a valid driving license.
Lesson will be given only if have a valid driving license.
What are the major highways in NYC? Why should I use the highway?
People usually take the highway to go faster than local roads. But remember highways also have heavy traffic.Especially the rush hour 3pm-6pm and 7am- 9am you have to expect traffic on the highway.
There are so many highways in New York city. Some of them are-
Grand Central Parkway
Long island Expressway
Queens-Brooklyn Expressway
Jackie Robinson Parkway
Belt Parkway
Nassau Expressway
Harlem River Drive
Henry Hudson Parkway
Hutchinson River Parkway
Cross Bronx Expressway
Cross Island Parkway