NY Dmv Road Test Scoring Sheet
NY Dmv Road Test Scoring Sheet. Total is 300 points. Parallel parking 15 points. 3 point turn. Wide right or left turn. Poor steering control.
I know how to drive. I had a driver's license before.
Still you should take 1-2 lessons with any driving school instructor. It will boost your chance to pass the road test in New York. Visit here if you need driving lessons.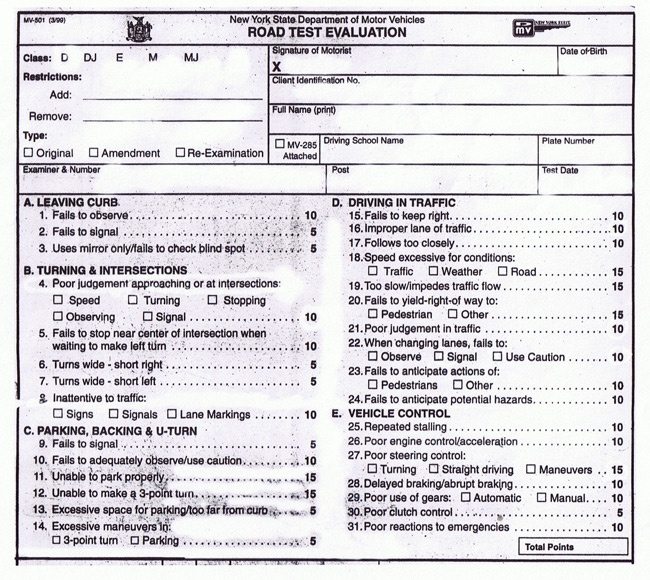 Which road test location is easy to pass ?
Every dmv road test location is almost the same. If you made a mistake on the test or not well prepared for the road test then you do not have a chance to pass the test. it doesn't matter which location it was.
Visit here to find Nyc road test site name and address.