Car Rental for Driving Test NY
It is wise to book the road test car and a driver as early as possible. If you wait until the last minute, you are risking  to miss the car rental and road test. So make the payment today to reserve the car and a driver. On the road test day, meet our driver 75 minute before your test appointment.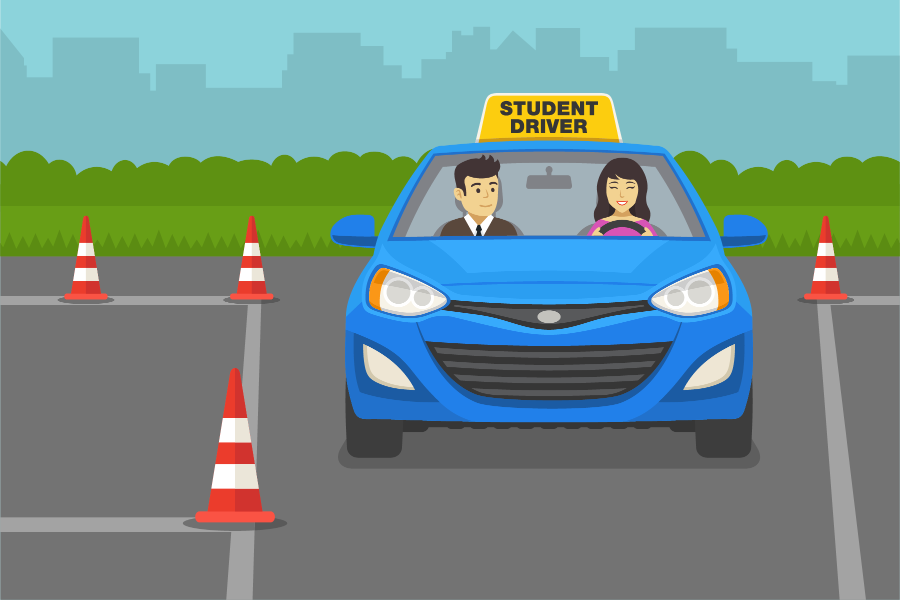 Car rental with driver for road test
PICK UP OR DROP OFF ?
If you want pick or drop off then let us know the address. If possible we will informed you. extra fee will be apply for that
If you know the test site address and it is convenient for you to meet the driver at test site,then you can meet the driver at test site at least 40 minutes before your test time.
CAR RENTAL POLICY ?
Our Car Rental Policy:
Once an appointment has been made,we required cancellation/rescheduling notice of at

least 72 hour beforehand

. Otherwise

 

student will be charged for the cost of the lesson/ car rental fee,  even if the lesson/ road test is not Taken. NO EXCEPTIONS.

All refunds are subject to a 10% inconvenience fee (no less than $30,whichever is greater)
All refunds take 7-10 days to process.
On the road test day,if you failed to come on time or fail to give your test for any kind of paper related reason (

5 hour certificate expired/ missing, learner permit card, eye glass/ contact lenses etc) or you failed the road test for any reason(maybe you did not practice enough, not familiar with the car etc.)

,we will not be responsible for that, so there will be no refund.
Lesson/ car rental payments are required at the time of the booking. all unpaid bookings are canceled 72 hours before the scheduled time.
How much is the car rental fee? Can the driver pick up and drop off from my address?
Usually the car rental fee depends on the location and distance. If you meet our driver at our office or at test site then the fee is-
in Brooklyn $145
in Queens $110
in Bronx $160
in Long Island $220- $350
in Staten Island $250
in Westchester $220- $300
But for your convenience we also offer pick up and drop off from your address. Send us an
email
with your correct address and road test details, we will let you know the extra service fee for the pick up and drop off.
Car rental depends on availability. We will respond to you only if the car rental is available. thanks
How long is the NY DMV road test ?
Normally a DMV officer takes 10-15 minutes to test you. But we may have to wait in line for 60-90 minutes. Depending on the location and how many dmv officers are taking the test.
At the beginning the officer will check your learner permit card and 5 hour certificate and will make sure you have the test appointment with their system. When you get in the car :
Adjust the seat and put your seat belt
Do not turn on the car until the officer told you
If necessary adjust the side mirror
Before pull out make sure change the gear to- D
Do not forget to signal and check the blind spot
Beginning is very important. Do not make mistakes at the beginning. After that they will make some right and left turns, parallel parking and 3 point turn. then come back and pull over the car where you started.
After pulling over, turn off the car and wait until the officer gets out of the car.
WHAT DO I NEED ON THE ROAD TEST DAY?
Valid 5 hour certificate 
NY state learner permit card or learner receipt with NY state photo ID only acceptable
Eye glass or contact lens ( if you have any restrictions

R-B

on your permit card). no excuse.
If you are under age of 18 then the form MV-262 signed by parents
WHAT TIME DO I NEED TO COME ON THE ROAD TEST DAY?
On the road test day you need to come to our driving school office at least 75 minutes before your test time.
HOW DO I PAY YOU?
You can pay us –
 ZELLE QUICK PAY to 212-961-6258
Venmo ID – @deshidriving-school
BUT
But do not pay until we confirm you to make payment. thanks
NYC ROAD TEST SITE ADDRESS?
You can find your road test site name and address HERE
After the road test, will the DMV officer tell me if I pass or fail?
Once your road test is done, the dmv officer will return your learner permit card and 5 hour certificate paper. Before you get out of the car make sure to get back your paper from them. The dmv officer will not tell you anything about the test result. You have to go to the dmv road test result checking site and find your test result details. To check the NY DMV road test result you will need-
Your 9 digit learner permit number
Your date of birth
You will get the result the same day after 6pm . Sometimes it might take longer than expected.
Click here
to find your test result. You can also print your temporary license from that site.
If I pass my driving test, how will I get my driver license?
To get your driving license you have to wait  2 weeks. Dmv will mail your license to your address on the permit card. If you need to change the mailing address you should do it immediately after the road test.
Changing your address with USA postal service does not update your dmv records.
Click here
to change your address online or by mail.