Best road test site name and address in Bronx
Best road test site name and address in Bronx. Havemeyer avenue auto, Riverdale road test site, Strang avenue road test site. Remember there is no dmv office building. Dmv sends their officers to the designated test site area. Most of the test site is located next to the NYC park or playground or cemetery.
If you go to the test site with any driving school driver, you do not need to be worried. Most of the driving school instructors know the road test site address and directions. But if you want to go to the test site with your family or friend's car, make sure they knows how to use GPS or Google.
Best thing is if possible go to the test location at least one or two days before. So you can be familiar with the test location and direction to the site exactly. In that case you will not be late on the road test day and miss the road test.
If you going to the road test with your friends or family car then makesure :
The driver is at least 21 year of age and has a valid license.
Car is 4 door and good condition. Headlight, bumper light and doors work properly.
Car registration, insurance paper, plate number and  car inspection must be present and not expired.
Car for road test- Rent a car and a driver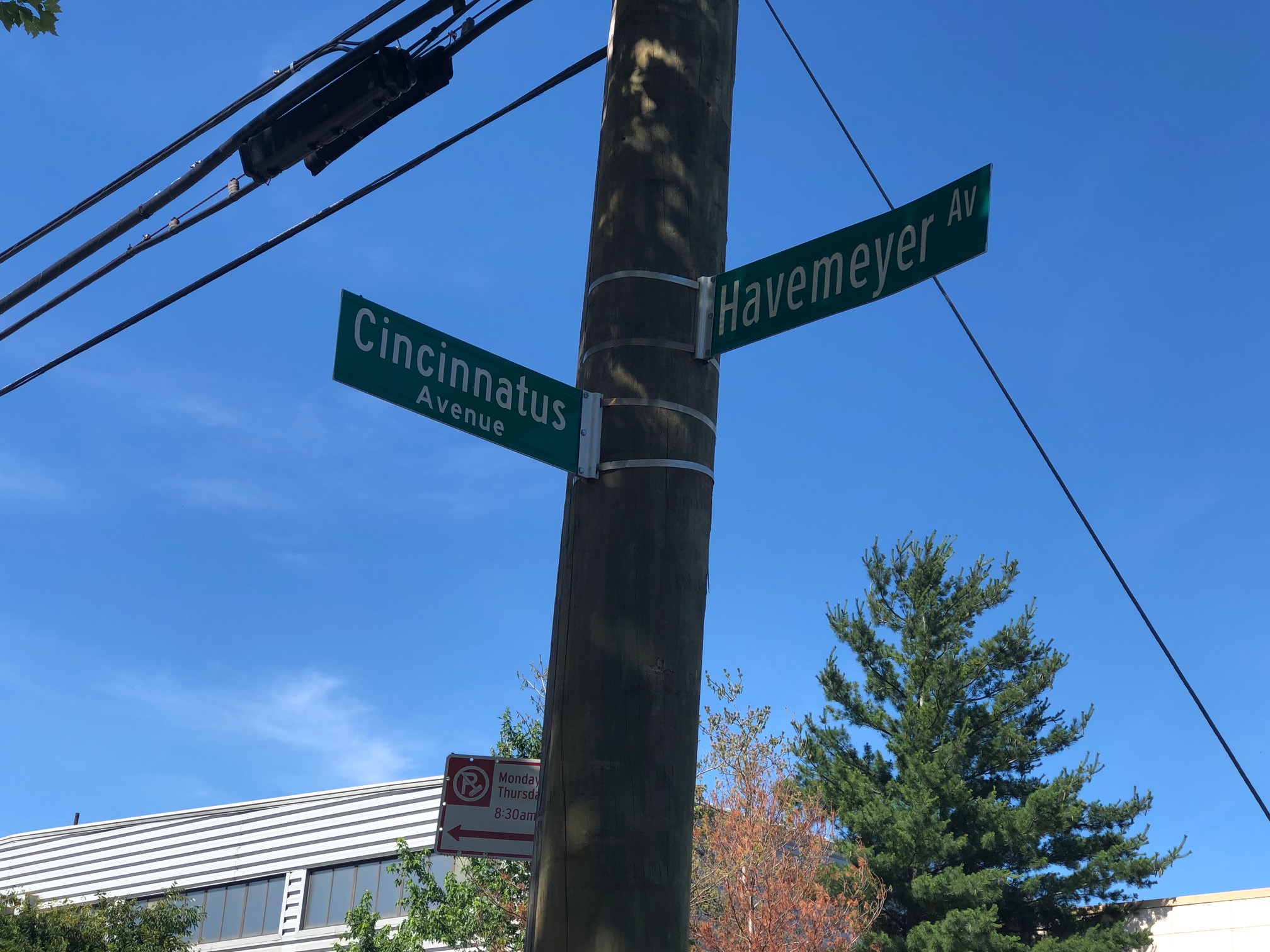 Havemeyer road test site in Bronx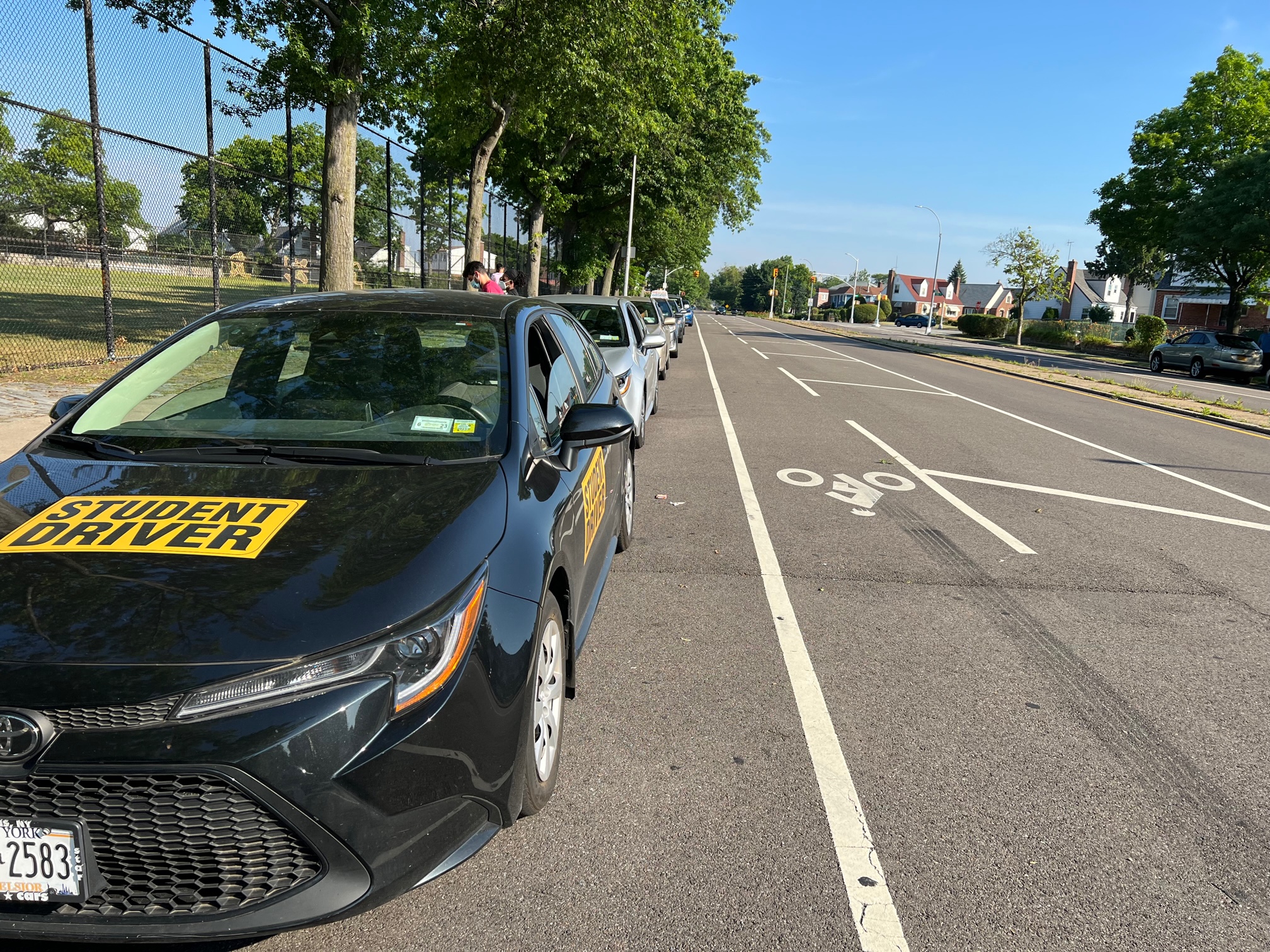 Car waiting in line for road test
What documents do you need on the road test day :
NY state learner permit card with photo. makesure not expired.
Unexpired 5 hour pre-licensing course completion certificate.
Eye glass or contact lens if you have

R-B

on your permit card. Check your permit and be sure. If you think dmv put restriction on your permit by mistake, then go any dmv and tell them you do not use or no need glass anymore. Please remove the restriction (R-B) from my permit and send a new permit to my home address.
MV -262 Form signed by parents or guardian must have, if you are under age of 18 only.
What time do I need to be to the road test site ?
You should try to reach the test site at least 30 minutes before your test appointment. If you are not familiar with road test site, you should plan to go to the test site may be 1 hour before your appointment. Once you are to the test site you may see lot of other student driver car waiting in line for their test. You have to go behind the line and wait. Dmv officer will come one by one to you.
If you are late on the road test day, dmv officer may cancel your test. Then you have to make a new appointment with dmv and have to go for test again.
Havemeyer Avenue Auto & Motorcycle