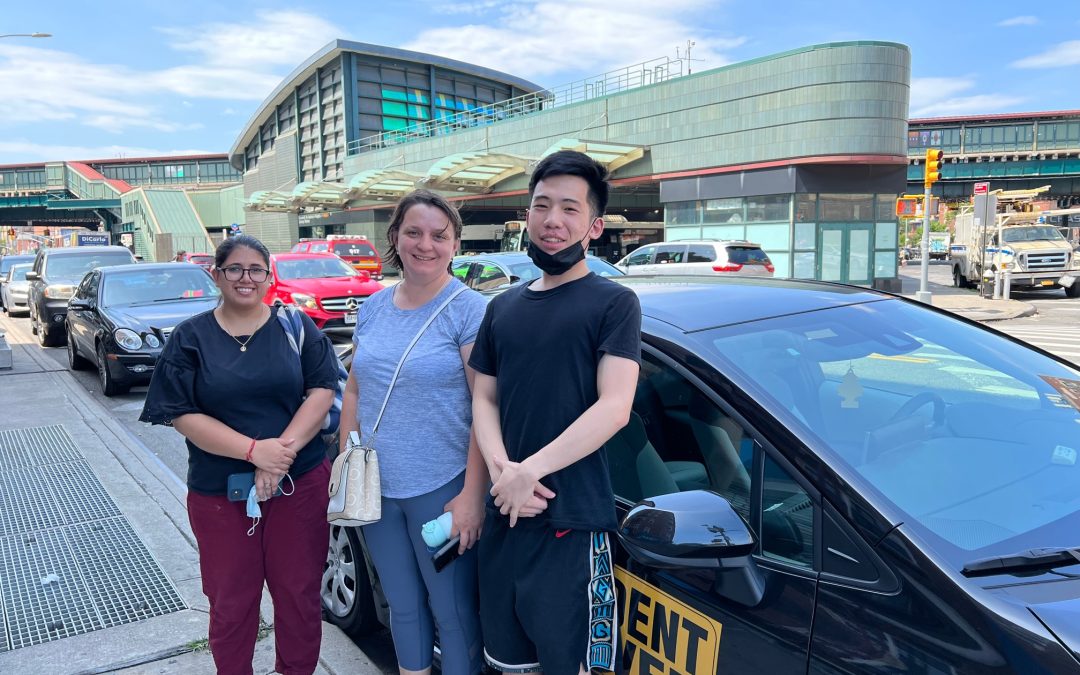 Should I Rent a Car for my Road Test NY
It is better if you can rent a car for your road test from any driving school. Because every driving school car has dual brake,dual mirror. Since the driving school car has a dual brake, so it is easy for dmv officer to control the car if they needed.That is why the dmv inspector prefer driving school car to take the road test.
But if you are interested to go with your family car you can do so. In that case make sure :
The car is in good conditions, 4 door and air conditions or signal light works properly .
car insurance, inspection paper is present and updated.
Registration and license plate present and not expired .
You must have a valid license holder driver who is at least 21 year of age or older.
Do not go to the road test drive by yourslef or without any car and a driver.
NY state DMV will not provide any car for your road test.
How to take a road test without a car. Does the NY state DMV provide any car for the driving test. What will happen if i am late on the road test day. My road test will start on time or I have to wait in line?
You must have a car with a driver to take the driving test NY. DMV will not provide any car or will not cooperate you about this.You must be on the test site at least 30 minutes before your test appointment. If you are late on the test day, dmv inspector might not take your  test and will asked you to reschedule it. So it is very important to be on time on the road test day.
There is always a line in the road test site so you  might have to wait longer than expected time. How long you have to wait it depends how many DMV officers are present there and how long the line is!
What do i need on the road test day ?
You must have:
5 hour course completion certificate  or MV -285 driver education course completion certificate (no picture or photocopy,email)
Unexpired NY state learner permit card
If you are under 18, then bring the form MV-262 signed by your parent or guardian.
Eye glass or contact lens only if you have restrictions on your permit like

R-B
note: If you did the online 5 hour course and they notified dmv, then you do not need the actual certificate paper on the road test day.
Can I rent a car and a driver from Deshi Driving School  ?
Yes Deshi Driving School rent a car and driver for driving test in NY. But it depends on our availability. Price for car rental also depends on the test site distance. To check the car rental availability click here  .
Tips to pass the road test in New York
On the road test day confidence is very important. If you get nervous then you make more mistakes. be well prepared and take the test confidently. Click here to learn more .